The Language of Neurons15th & 16th September 2023, Barcelona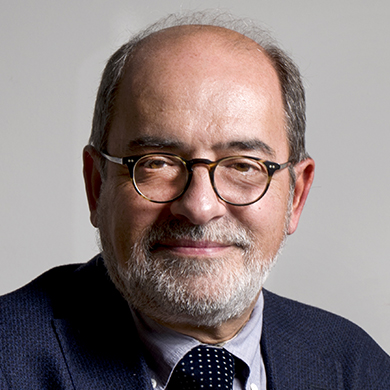 Back
Vittorio GalleseSpeaker
Professor of Psychobiology at the University of Parma, Italy.
Director of the Lab of Social Cognitive Neuroscience, a Fellow at the Italian Academy of Advanced Studies in America at Columbia University, New York (USA), an Honorary Fellow of the Institute of Philosophy within the School of Advanced Study at the University of London (UK), and an honorary member of the American College of Psychiatrists. As a cognitive neuroscientist, his research focuses on the relation between the sensory-motor system and social cognition, by investigating the neurobiological grounding of intersubjectivity, psychopathology, language and aesthetics. He is the author of more than 300 scientific publications and three books.
Abstract
Embodying neural representations: Neural reuse and embodied simulation
In the last decades technological advancements providing new tools to study the brain in humans and non-human animals boosted the enormous progress of Neuroscience. This progress brought along a diversity of approaches, levels of description and the focusing on different granularities, so that a unified theory of brain function and its relationship to behavior is currently not available. Thus, the notion of neural representation is a topic of ongoing debate and controversy within the field of cognitive neuroscience. The relevant literature includes very diverse theoretical approaches, ranging from the neo-phrenological approach, assigning to specific brain modules specific cognitive functions, to dynamic system theory-inspired approaches, holding that brain neural activity emerges from the interactions among interconnected neurons, rather than being solely determined by fixed neural representations.
In the present talk the notion of neural representation will be addressed from an embodied perspective, discussing embodied simulation theory within the framework of neural reuse. It will be argued that being, feeling, acting, and knowing describe different modalities of our relations to the world, all sharing a constitutive underpinning bodily root that maps into dynamic ways of functioning of the brain-body. Brain architecture does not respect the boundaries of standard mental terms and categories. Mental terms and categories are the loose and imprecise verbal descriptions of a variety of complex cognitive behaviors that we are not yet able to fully explain in terms of their underlying neural and bodily mechanisms.
Friday15September
10:00 - 10:45
Neural representation
Embodying neural representations: Neural reuse and embodied simulation
Saturday16September
9:30 - 11:00
The Language of Neurons
Short presentations by the guest speakers